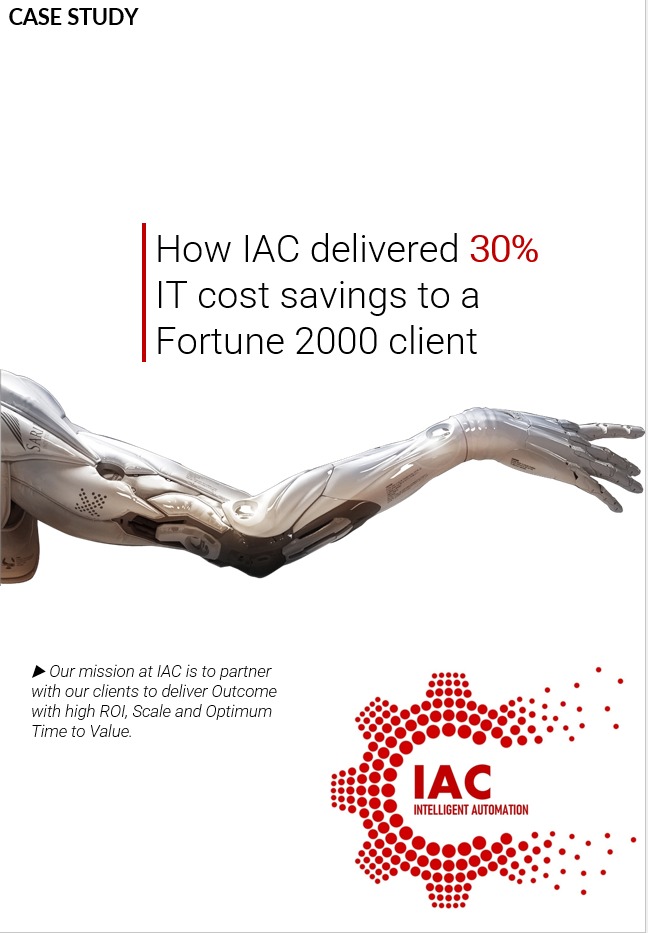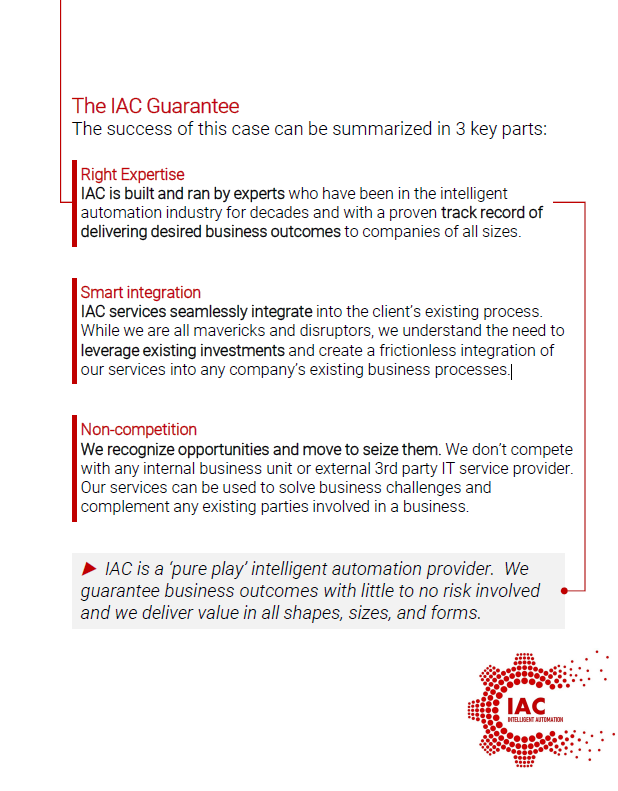 Please feel free to ask a full copy of the case study at office@iac.ai
Machine Learning, Intelligent Workflow and RPA to Identify and Manage Fraudulent Transactions

Intelligent Automation Solutions
Number of fraudulent
transactions solved
Additional savings per year
Improve client satisfaction and reduce employee turnover significantly

Intelligent Automation Solutions
Increase in
customer satisfaction
Decrease in
employee turnover
Bank's Client On-boarding
Chatbots, APIs, Analytics, ML, Computer Vision, NLP and RPA in action to boost the on-boarding process
This end-to-end process automation resulted in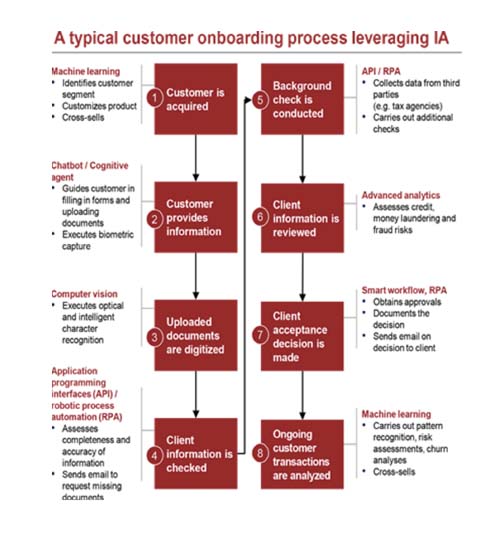 Intelligent Automation Solutions
The IAC Team has experience very few have when it comes to leading real-world hands-on efforts in enterprise RPA and Intelligent automation. They understand the challenges of scaling and the importance of a solid ROI model and business case.
Frank Casale
Founder, Institute for RPA & AI
I love how pragmatic IAC is – They focus on data, outcomes and ROI. Discover, Implement, Run, Repeat. No product sales pitch or overpromises.
Alex Teteris
Director Global IT & Center Technology at IWG pls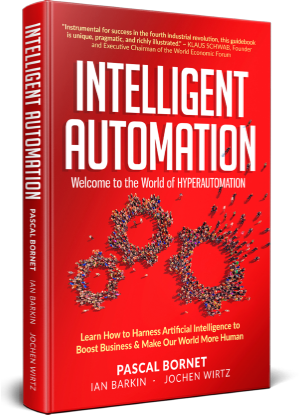 Learn How to Harness Artificial Intelligence to
Boost Business & Make Our World More Human
By Pascal Bornet, Ian Barkin & Jochen Wirtz
Check out our videos to learn more about the
latest news in the field of Intelligent Automation.
Hosted by Olivier Gomez,
CEO/Co-Founder of IAC