Why Intelligent Automation is Key for your Business ?
It enhances compliance and quality
It Increases response time and speed
It Increases process resilience and reliability 
It improves customer and employee satisfaction
The Power of Automation and AI combined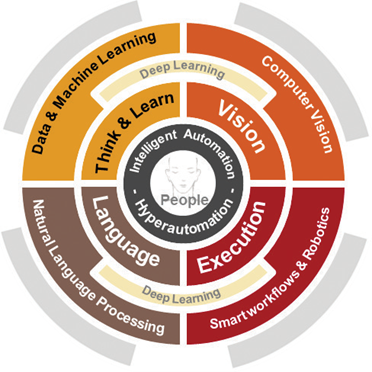 Intelligent Automation
use cases
Intelligent Automation
industry experts
Automation is the leading tech investment being
made among Global 2000 enterprises
Unfortunately this is the typical Situation
Most CEOs recognize the need for structural changes on this topic but only 62% said they have a transformation program to make their business more digital and automated.
85% of IA Projects do not achieve Positive ROI. Paradoxically, this is because implementing IA is a human intensive endeavor . lasting months, or even years.
Our research suggests that the commonly used "Intelligent Automation Roadmap" is complex and time consuming . The IA industry is still full of project gates, manual steps and deliverables that one needs to endure before even starting to set in motion the actions needed to reach a real tangible ROI.
At IAC we believe there is a better way : We Commit on Outcomes
IAC - Unique value Proposition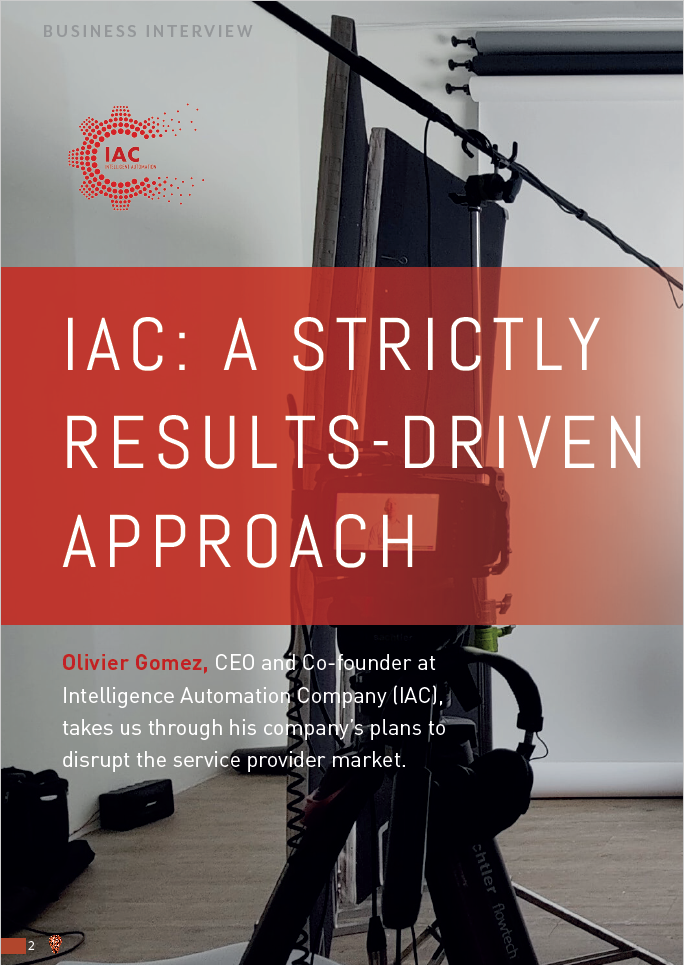 We focus on Value, not effort. We deliver Outcomes and get paid for results only !
No Upfront or unnecessary investments 
Contractually Incentivized to drive Automation and Results

We know the market place, reduce complexity for you and lower risks whilst demonstrating a true end to end Return on your Investment.
Technology Agnostic, we have no hidden agenda to push tools or bodies.
We leverage Investments already made in your environment to optimize the Return on your Investment.
We do it all – No effort or bandwidth needed for our clients. 
A Safe pair of hands with global expertise & delivery capabilities 
Our Agile DNA allows us to continually improve whilst delivering rapid 'time to Value' and an optimized Cost structure.
100% of organizations are struggling with the identification of IA business use cases
+1000 Use Cases across verticals and functions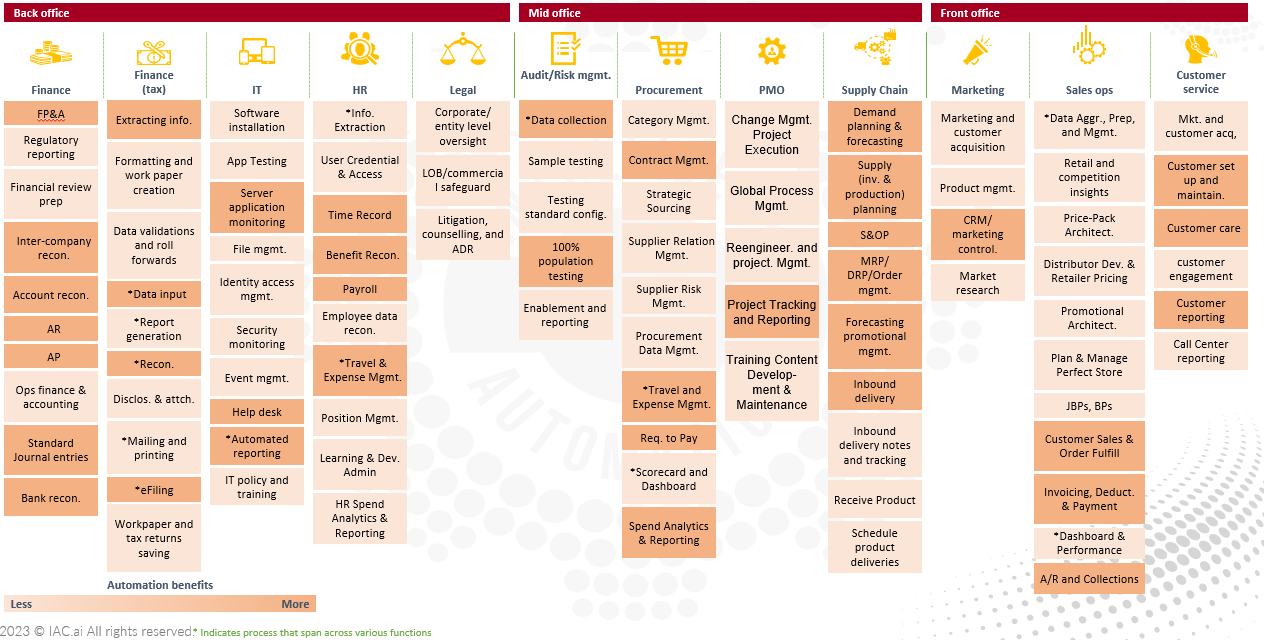 We offer unique Automation as a service
and Outcome based model
Automation as a Service and Gain Share Model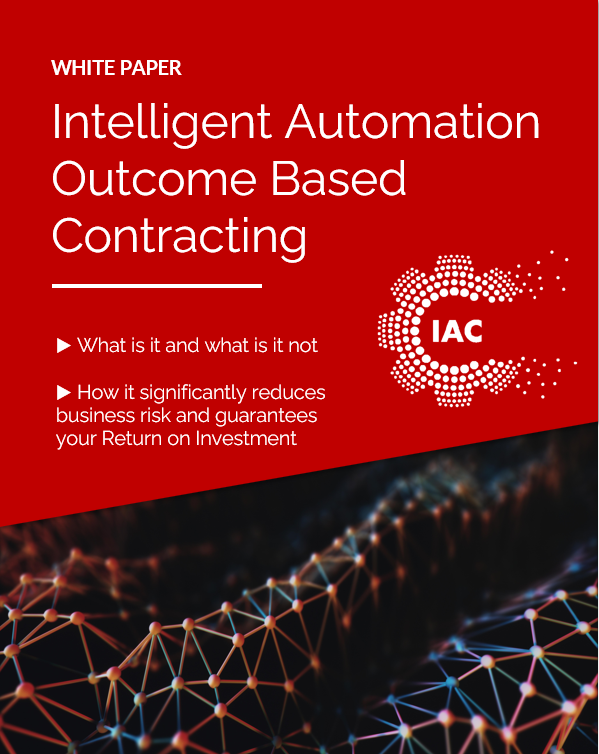 Traditional 'time and materials' models link payments to service provider efforts.  
Yet this model has become outdated in a digitally transformed world. The digital world has matured in a short time. And different times call for different ways of working together.
The digital era requires that service providers work under contracts that involve payments only when they deliver tangible business outcomes using Intelligent Automation and Robotic Process Automation (RPA).  
This is 'outcome-based contracting'.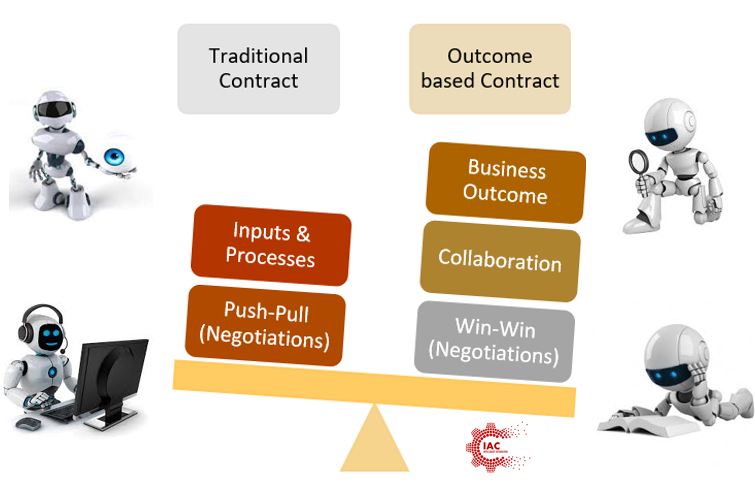 Organizations need to focus on the use cases, not the tools
Uptime is Key to Maximizing the Value of Automation
A safe Pair of hands with a Global Footprint
Headquartered in France
Delivery Locations (Easter Europe, Asia) 
Senior Independent Experts 
A network of Delivery and Technology Partners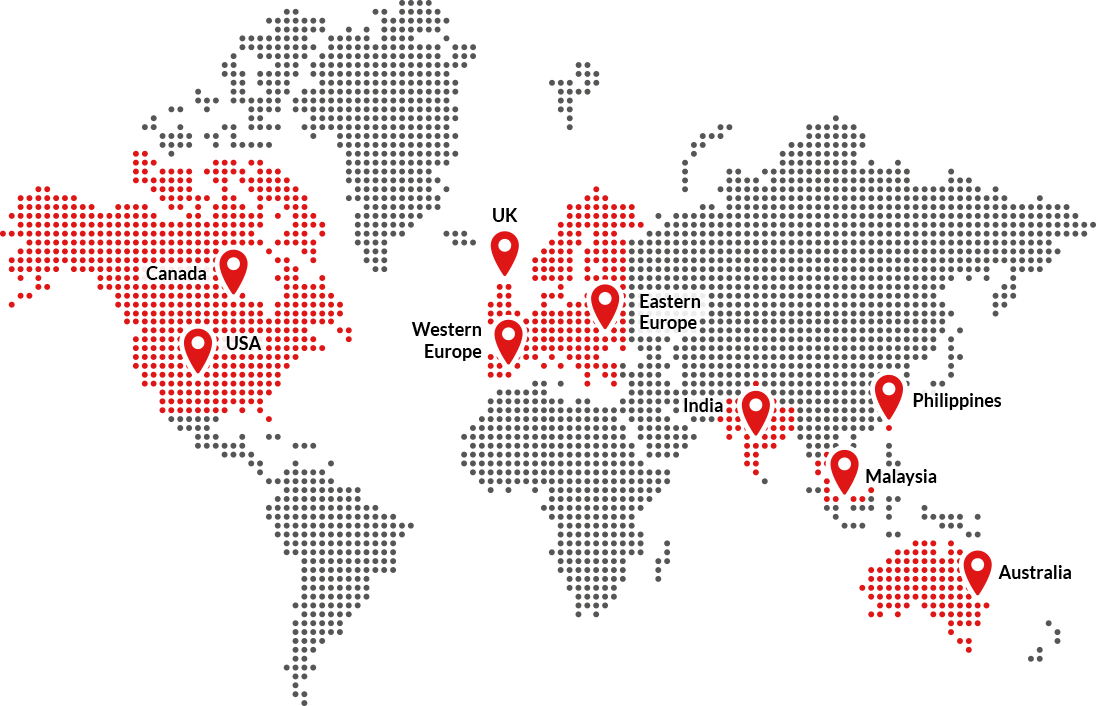 The IAC Team has experience very few have when it comes to leading real-world hands-on efforts in enterprise RPA and Intelligent automation. They understand the challenges of scaling and the importance of a solid ROI model and business case.
Frank Casale
Founder, Institute for RPA & AI
I love how pragmatic IAC is – They focus on data, outcomes and ROI. Discover, Implement, Run, Repeat. No product sales pitch or overpromises.
Alex Teteris
Director Global IT & Center Technology at IWG pls