THE POWER OF INTELLIGENT AUTOMATION
Why Intelligent Automation is Key
Intelligent Automation, also called Hyperautomation, is a concept leveraging a new generation of software-based automation.
It combines methods and technologies to execute business processes automatically on behalf of knowledge workers.
This automation is achieved by mimicking the capabilities that knowledge workers use in performing their work activities (eg. language vision, execution, and thinking & learning).
The goal of using Intelligent Automation is to achieve a business outcome through a redesigned automated process, with no or minimal human intervention.
As a result, Intelligent Automation increases process speed, reduces cost, enhances compliance and quality, increases process resilience, and optimizes decision outcomes.
Ultimately, it improves customer and employee satisfaction and boosts revenues.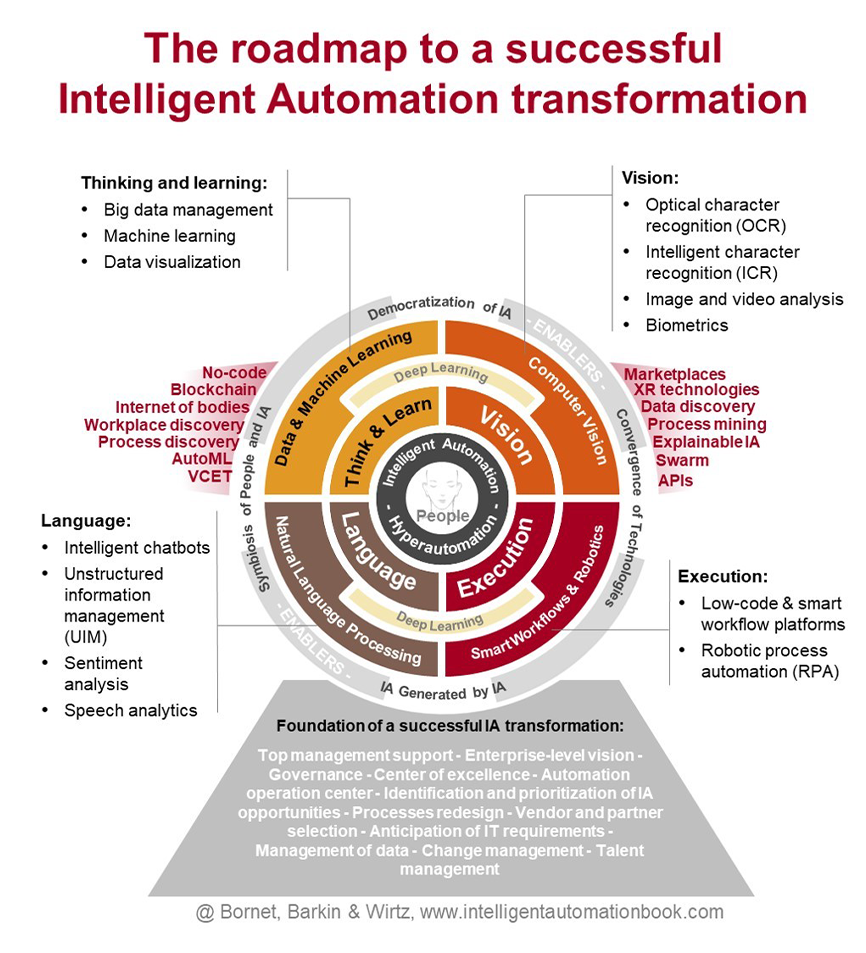 Intelligent Automation
use cases
Intelligent Automation
industry experts
IAC: a stricly results-driven approach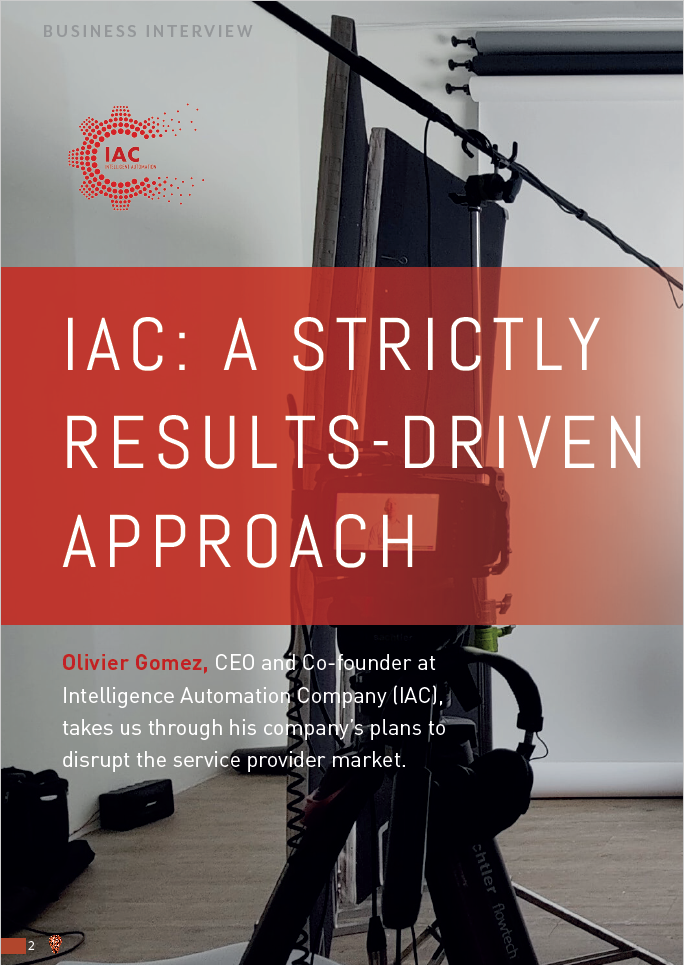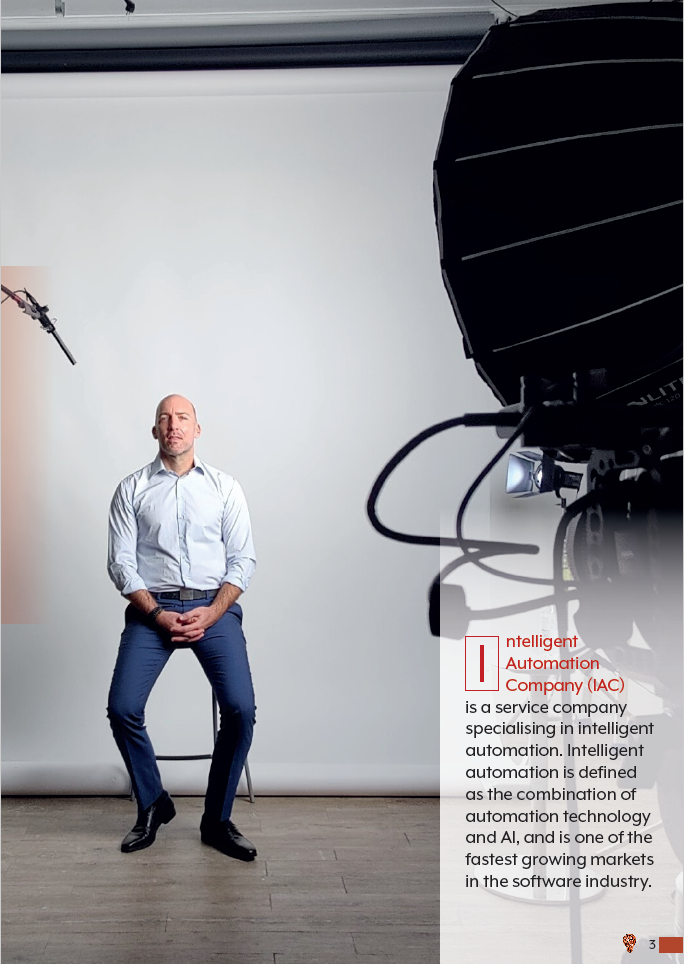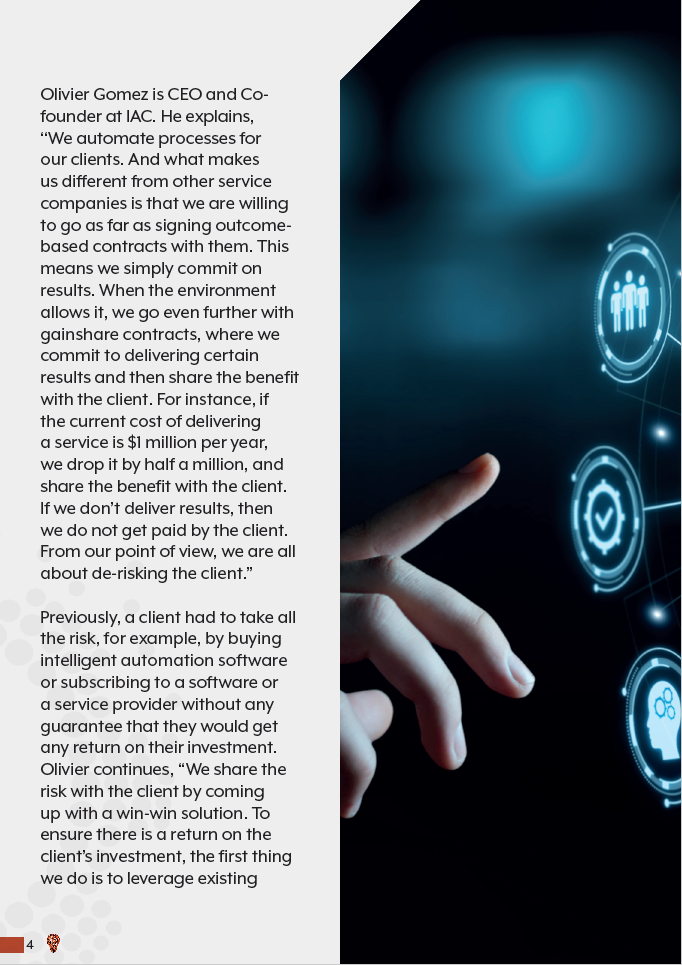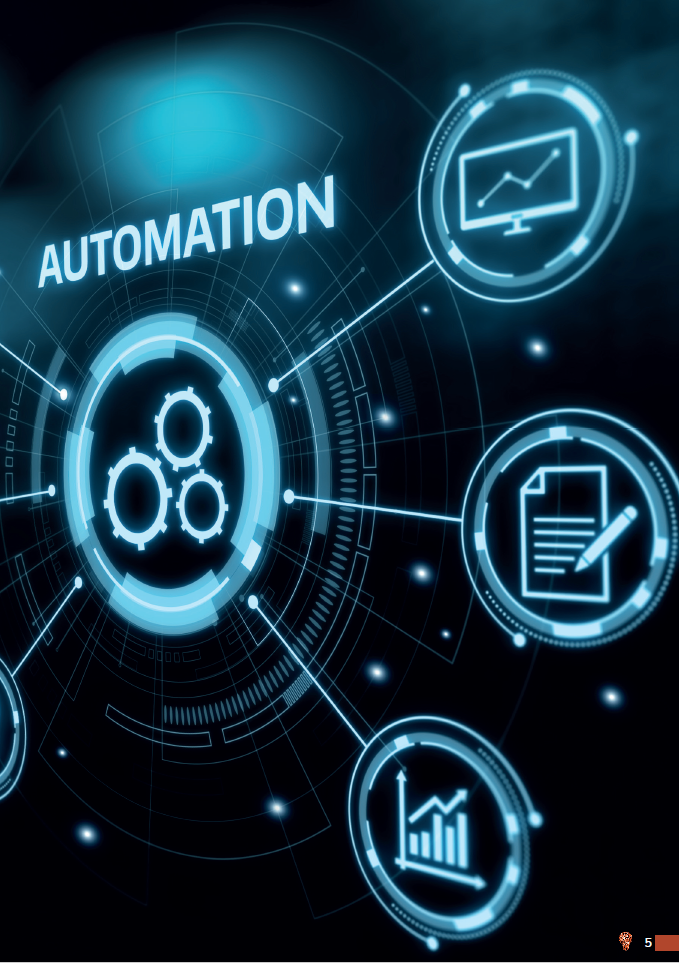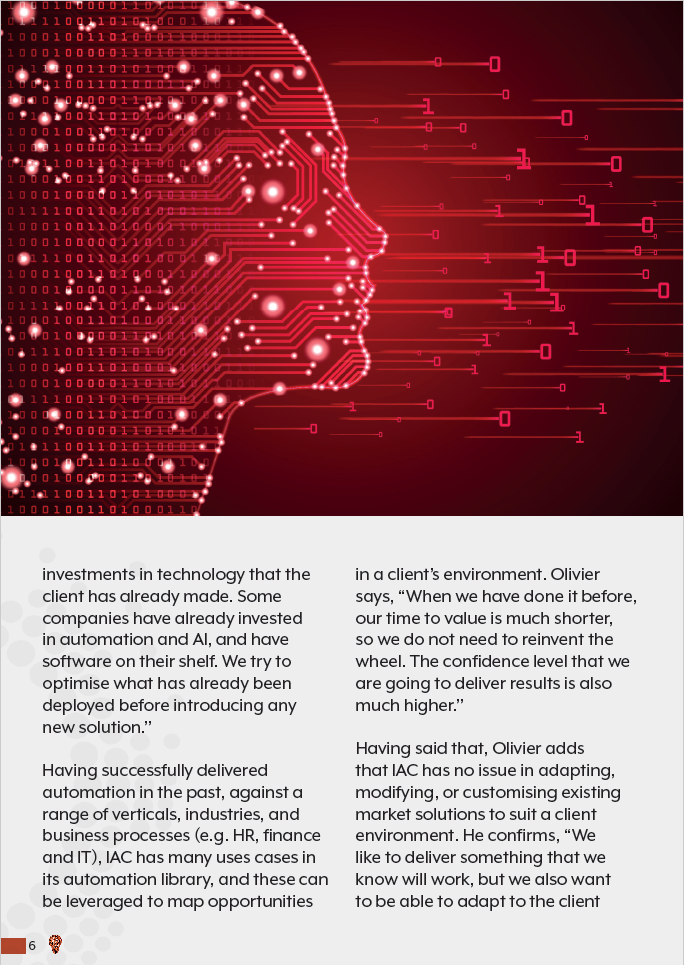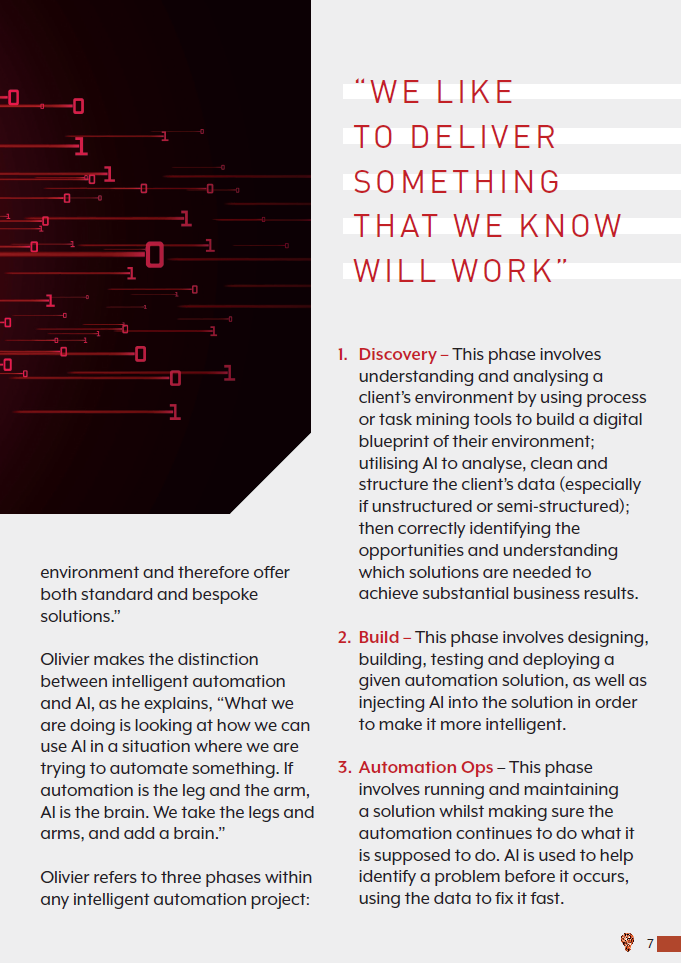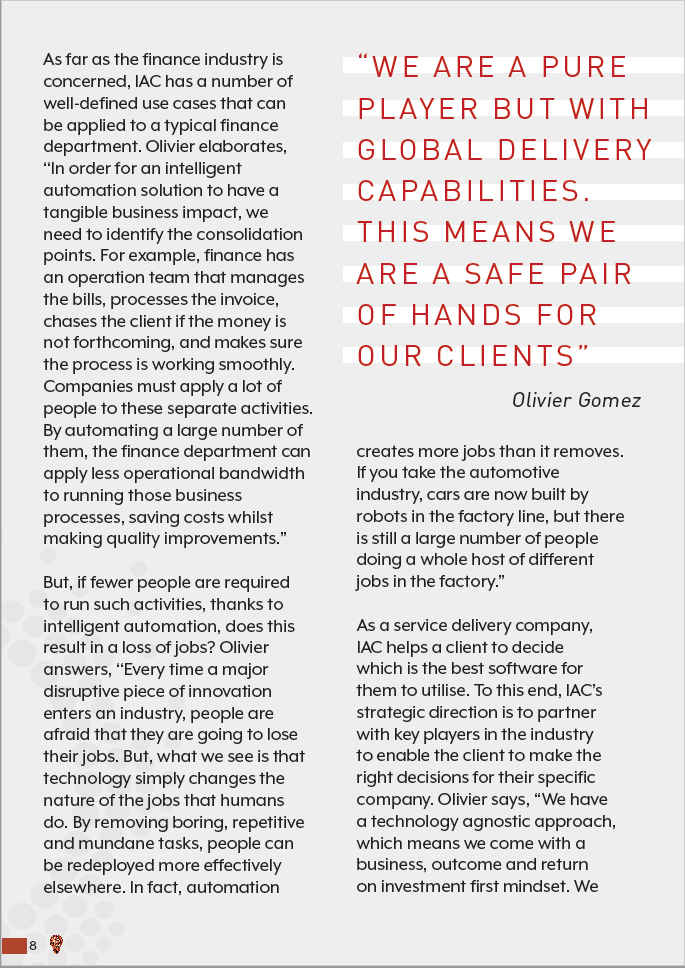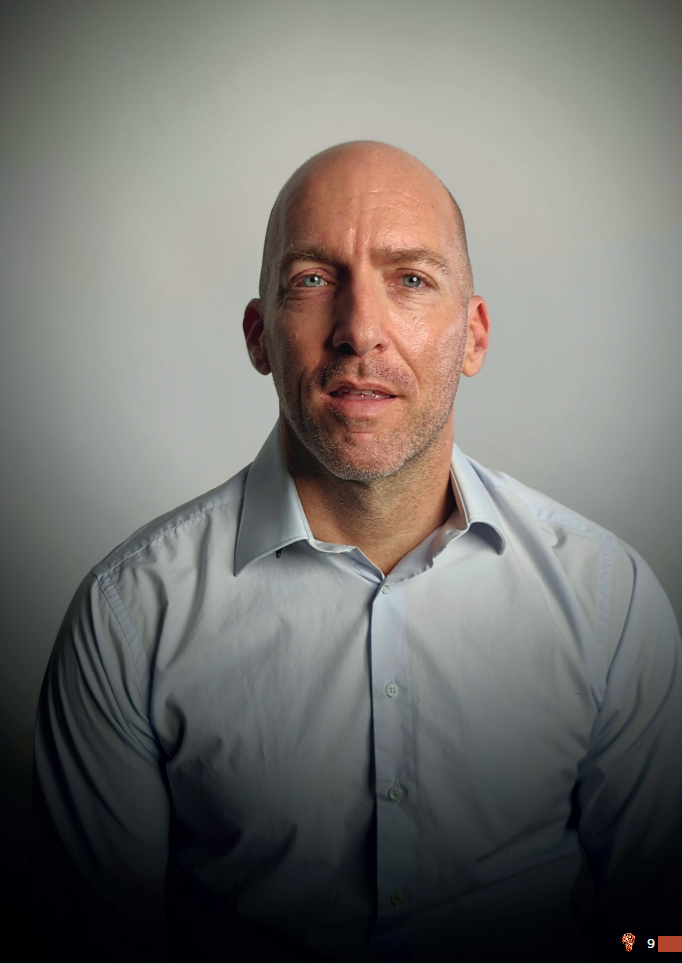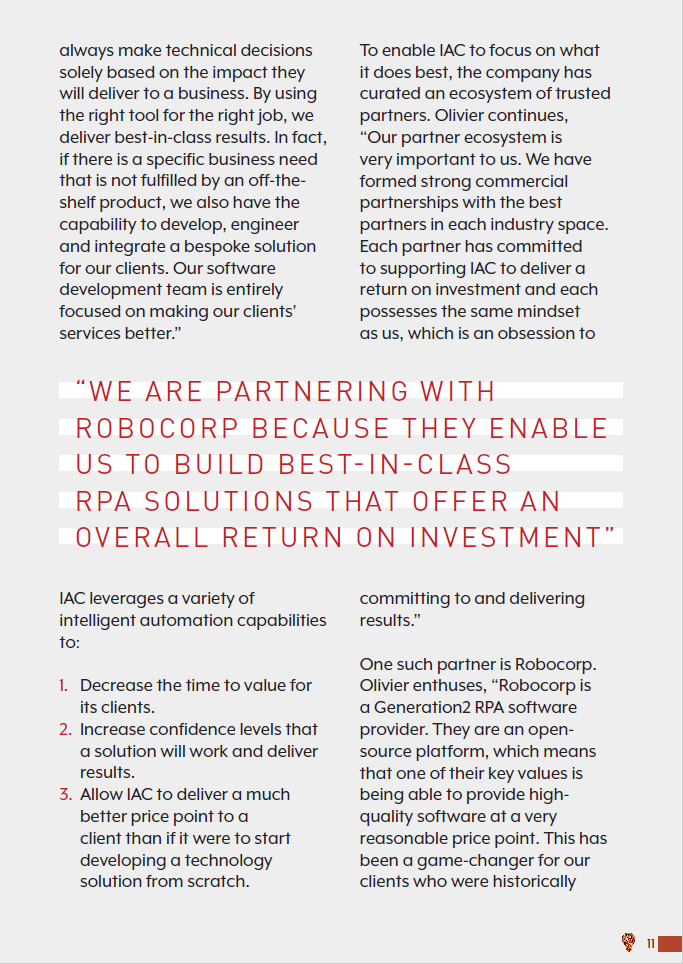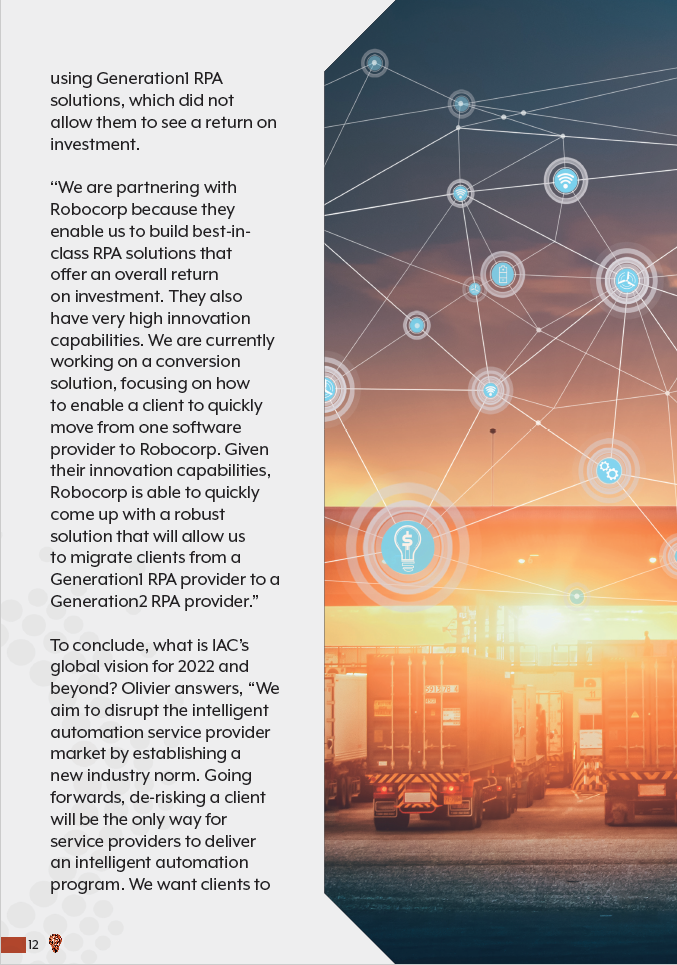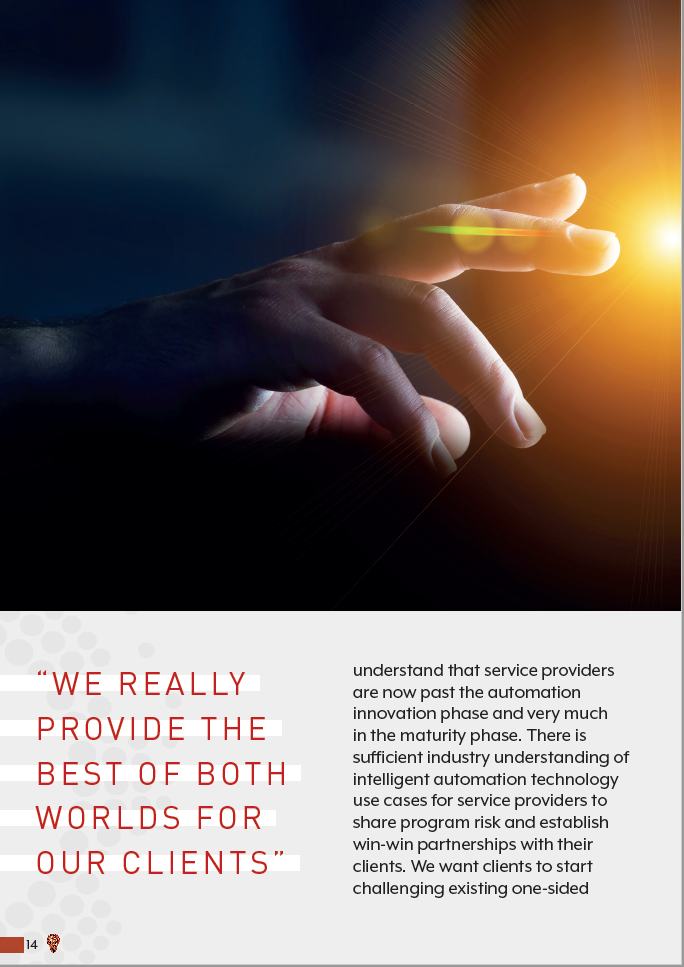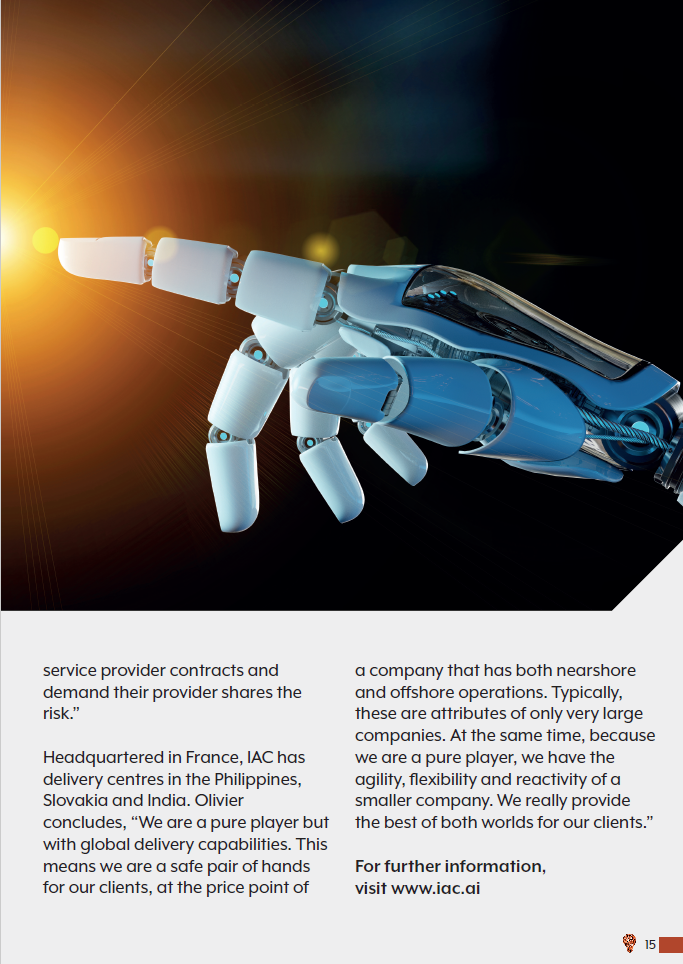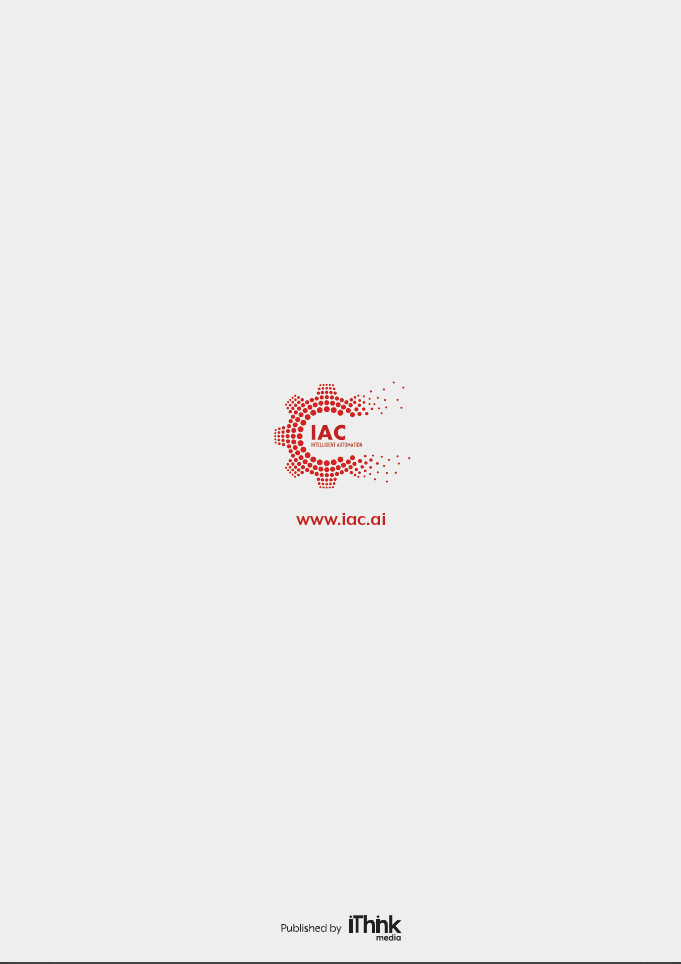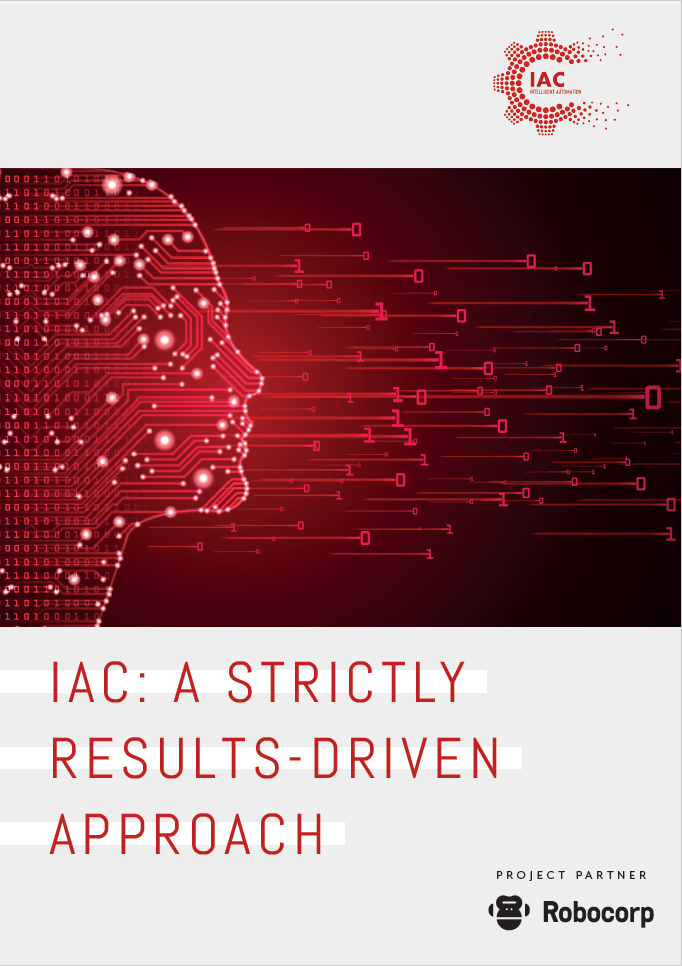 The IAC Team has experience very few have when it comes to leading real-world hands-on efforts in enterprise RPA and Intelligent automation. They understand the challenges of scaling and the importance of a solid ROI model and business case.
Frank Casale
Founder, Institute for RPA & AI
I love how pragmatic IAC is – They focus on data, outcomes and ROI. Discover, Implement, Run, Repeat. No product sales pitch or overpromises.
Alex Teteris
Director Global IT & Center Technology at IWG pls
Senior independent experts
& delivery partners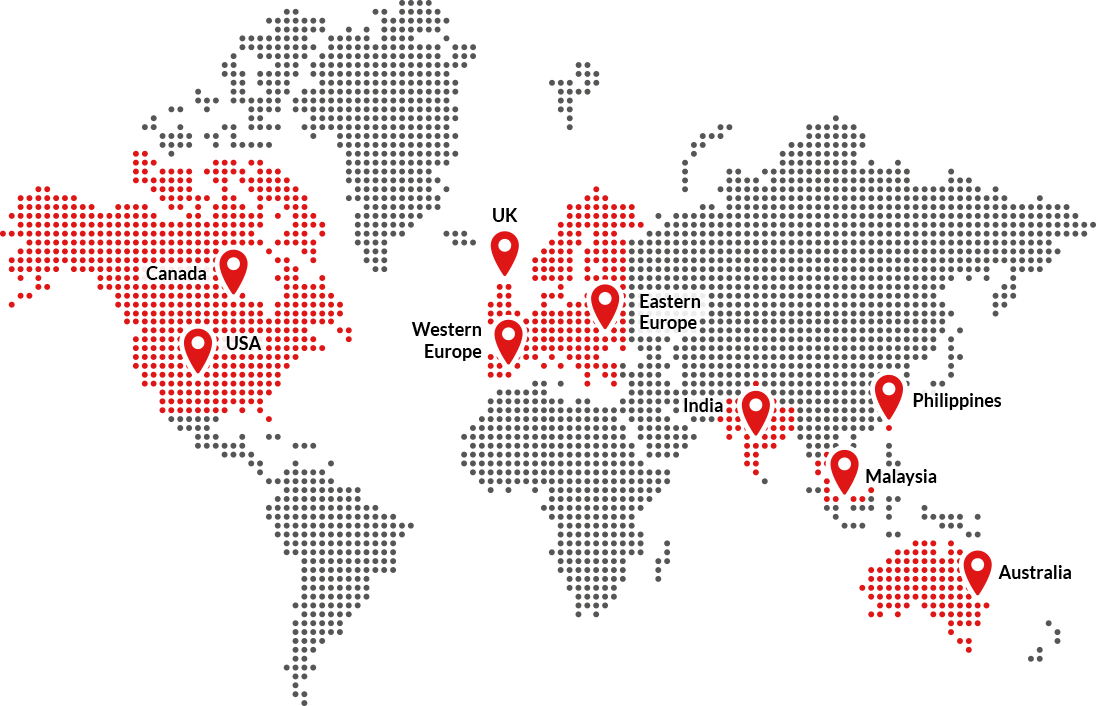 Intelligent Automation Outcome as a Service and Gain Share Model